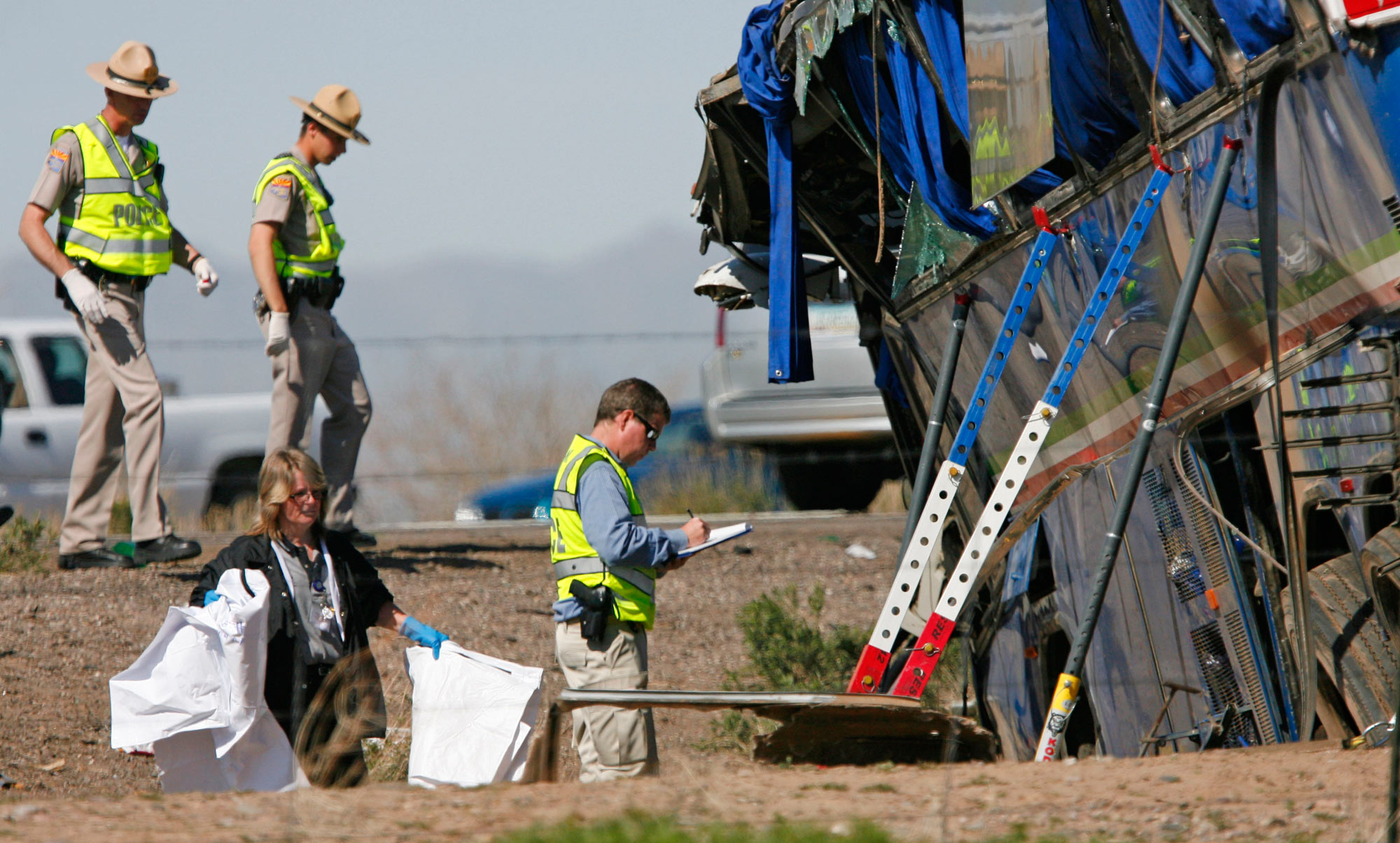 OSHA's Top 10 Violations of 2014
OSHA unveiled its Top 10 list of most cited violations for fiscal year 2014 at the NSC Congress and Expo in mid-September on the exposition show floor. The announcement was made by Patrick Kapust, deputy director of OSHA's Directorate of Enforcement Programs. Once again, the fall protection category topped the list.
Although this annual list of the most frequently cited violations typically features the same hazard categories from year to year, the rankings always change. This year, the top four categories remained the same. Unfortunately, the lockout/tagout category jumped up three spots from the 2013 listing. However, the good news is the two "electrical" categories both fell to a lower position in this year's ranking.
No. 1 Violation: Fall Protection
Fall Protection once again retains its number one position on this important list. These violations are associated with the Fall Protection rules of OSHA 1926.501, which sets forth requirements for employers to provide fall protection systems for its employees. There were a total of 6,143 violations issued in this category.
No. 2 Violation: Hazard Communication
Hazard Communication remained in the number two position. The purpose of this group of rules is to ensure the hazards of all chemicals produced or imported are classified — and that information concerning the classified hazards is properly transmitted to employers and employees. The requirements of 1910.1200 are consistent with the provisions of the United Nations Globally Harmonized System of Classification and Labeling of Chemicals (GHS), Revision 3. There were a total of 5,161 violations issued in this category.
No. 3 Violation: Scaffolding
Violations related to Scaffolding use are still widespread across many industries. It's important to note that the rules of 1926.451 do not apply to aerial lifts, the criteria for which are set out exclusively in 1926.453. There were a total of 4,029 violations issued in this category.
No. 4 Violation: Respiratory Protection
The rules of 1910.134, which focus on Respiratory Protection, applies to General Industry (part 1910), Shipyards (part 1915), Marine Terminals (part 1917), Longshoring (part 1918), and Construction (part 1926). Violations associated with respiratory protection requirements apply to many different trades in the construction industry as well as plant/facility workers. Overall, there were 3,223 violations issued in this category.
No. 5 Violation: Lockout/Tagout
This was the biggest mover on this year's list. It jumped up three positions from the 2013 ranking. Lockout/Tagout rules are vitally important for many different types of employees. Standard 1910.147 establishes minimum performance requirements for the control of such hazardous energy. This standard covers the servicing and maintenance of machines and equipment in which the unexpected energization or startup of the machines or equipment — or release of stored energy — could harm employees. There were a total of 2,704 violations issued in this category.
No. 6 Violation: Powered Industrial Trucks
Although violations associated with Powered Industrial Trucks don't often come to mind when thinking about electrical work, OSHA issues a lot of citations in this area. Section 1910.178 contains safety requirements relating to fire protection, design, maintenance, and use of fork trucks, tractors, platform lift trucks, motorized hand trucks, and other specialized industrial trucks powered by electric motors or internal combustion engines. There were a total of 2,662 violations issued in this category.
No. 7 Violation: Electrical Wiring Methods
The good news here is that this "electrically focused" category dropped down two positions on this year's listing. Section 1910.305 focuses on Electrical Wiring Methods, components, and equipment for general use. It does not, however, apply to conductors that are an integral part of factory-assembled equipment. There were a total of 2,490 violations issued in this category.
No. 8 Violation: Ladders
Section 1926.1053 applies to all Ladders, including job-made ladders. These rules apply to many different plants/facilities as well as all types of construction sites. There were a total of 2,448 violations issued in this category.
No. 9 Violation: Machine Guarding
As noted in 1910.212, one or more methods of Machine Guarding shall be provided to protect the operator and other employees in the machine area from hazards such as those created by point of operation, ingoing nip points, rotating parts, flying chips and sparks. Examples of guarding methods include barrier guards, two-hand tripping devices, and electronic safety devices. There were a total of 2,200 violations issued in this category.
No. 10 Violation: General Electrical Requirements
In another bit of good news on the electrical front, violations related to General Electrical Requirements dropped down one position from last year's list to round out the top ten listing. 1910.303 focuses on the proper installation and use of electrical conductors and equipment. There were a total of 2,056 violations issued in this category.